VOXI Travel is an Australian family style travel company specializing in travel to South America and Antarctica. We would like you to taste at least a bit of magical South America, to enjoy unique and indescribable culture, to witness amazing natural and wildlife environment or to visit one of the best historical sites in the world. We are rather small travel company with personal approach to each client and our aim is to offer a best travel experience for each of you. You can hardly find a most complex and dedicated services for South America. Whether you seek adventure or comfort, need an advice or know what you want, I believe we can prepare a trip of your lifetime.
Amongst our VOXI team, we have visited all destinations we offer, therefore we can guarantee precise destination information and holiday preparation. Our distinct tours are a result of our long experience with living and traveling in South America, with a focus on custom-made trips and tours.
I also would love to invite you to our main website www.voxitravel.com where you can also browse our trips & tours in Europe, Australia, New Zealand and other hand picked up destinations around the world.
Please do not hesitate to contact us and we will gladly assist you in arranging a holiday of your lifetime.
Karel Topic, Voxi Travel CEO
TRAVEL AGENCY REGISTRATION DETAILS
VOXI Travel / VOXI South America
Representatives: Karel Topic and Pavel Bace
ABN: 27 514 042 535
Phone: +61 (0) 2 80058595
Address: 12 Wallaby Way, Horseshoe Bay, QLD 4819
Email: info@voxitravel.com
Web: www.voxitravel.com or www.voxi-sa.com
Registered and certified travel agency in Australia and Europe
ONLINE secure credit card payments – click here
Terms and conditions
Booking Form
TRAVEL PARTNERS
RLM BRAZIL TOUR OPERATOR & INFINITY SAS
VOXI Team
Karel Topic
CEO / founder
info@voxitravel.com, +420 725 970 721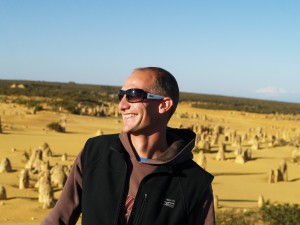 Karel was born in Europe and these days partly lives in Australia and partly in Europe. He got his Master's degree in business and was always aiming for his own business. He has also enjoyed traveling since he was young and before he got 30 years old he travelled to all 7 continents! His life in Europe and Australia together with extended stay in Turkey, USA and South America set up his path onto travel field and after 2 years spent in a travel agency he decided it is a time to establish his own travel company. So he did in 2009 and from then his travel agency served thousands of travelers. He offers his travel experience and excitement to all clients with a focus on friendly and tailor-made services. His biggest passion is, apart of traveling and sport, wife Michaela and daughter Keira.
Lenka Stastna
lenka@voxitravel.com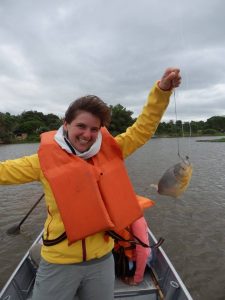 Travelling is her passion since her childhood, when she was spending time with her parents around Czech Republic, mostly under the tent. She grew up, didn't have chance to spend long time abroad, but never mind. Still travelling, on and on. Lenka's huge passion is Iceland, but still wants to explore more. Fresh love is Brazil and Argentina – it's connection of relaxed
atmosphere and amazing nature is really something for such an energetic person.For challenges she always answers "Yes" and problems simply solves. Her own and either client's. Communication with people is at the same level like her family and traveling. That's why this jobs fits her. Looking forward to help you realize your travel dreams.
Zdenka Lazecka
zdenka@voxitravel.com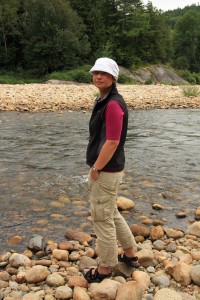 Travelling is discovering herself and she likes to see new places. All she needs to take with is her backpack. She prefers to visit less well known tourist destinations. She visited several times America continent and as she say one of the most interesting experience was working on cruise ship for two years. Zdenka was living in Ireland for 8 years and during that time she got the oportunity to travel through Europe, visit Caribbean islands, India, South Afrika and South America. All journeys charmed her and she brought out of there incredible experiences.She will be delighted to help you with planning your dream holiday.
Petra lives in Europe where she also studied English and German and got hers Master's degree. She loves traveling and she know pretty much whole Europe where she travels extensively every year. During her studies she also spent months in North America. Before she started to work in travel industry she worked as an interpreter in foreign languages. And where you can find Petra really happy? Just take her to mountains and places with few people, even better is she can go on bike, hike or snowboard. But on a first place stands her family.
Stefanie J. Weber Bace
stefanie@voxitravel.com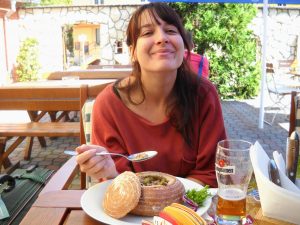 Stefanie has been traveling since her childhood. Moving around a lot as an expatriate she has gained extensive experiences with different cultures. She's lived in several countries in Asia and Europe, is currently situated in Australia. Her favourite thing about travel is the vast experiences, stories and people that the world has to offer. She can't wait to help you make your travel dreams a reality!
Pavel Bace
pavel@voxitravel.com, 0490 722 202

Pavel is a true adventurer. His favourite way to travel changes – sometimes it is pure backpacking, other times luxury "resort kind" holidays. Settled in Sydney, he's seen the majority of Oceania, Europe and Asia. He loves exploring new countries, their nature as well as metropolises. His favourite travel quote is "I haven't been everywhere, but it's on my list.", by Susan Sontag. However, Pavel's biggest passion is people – their lives, their stories. He is delighted to help you create the holidays of your dreams!